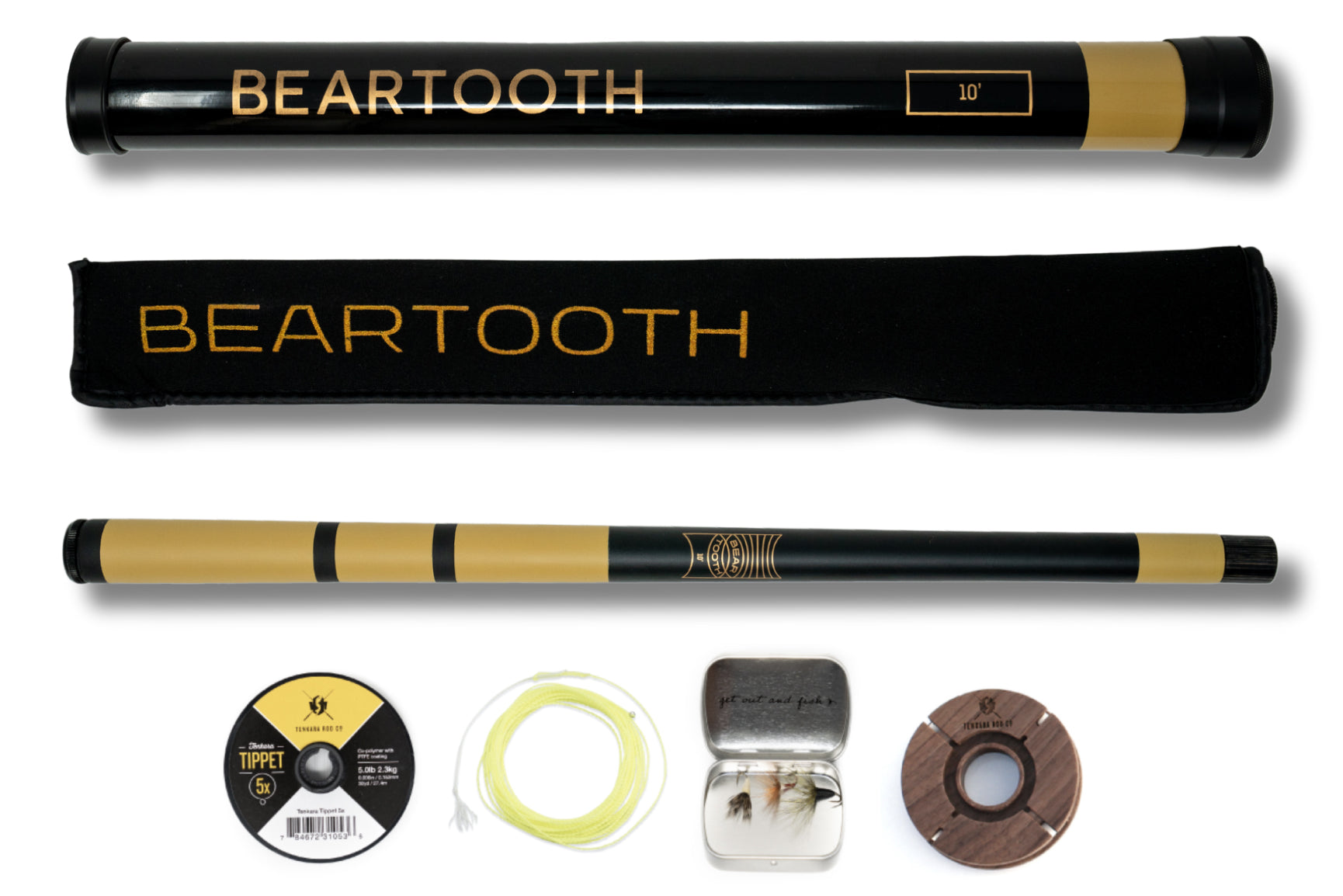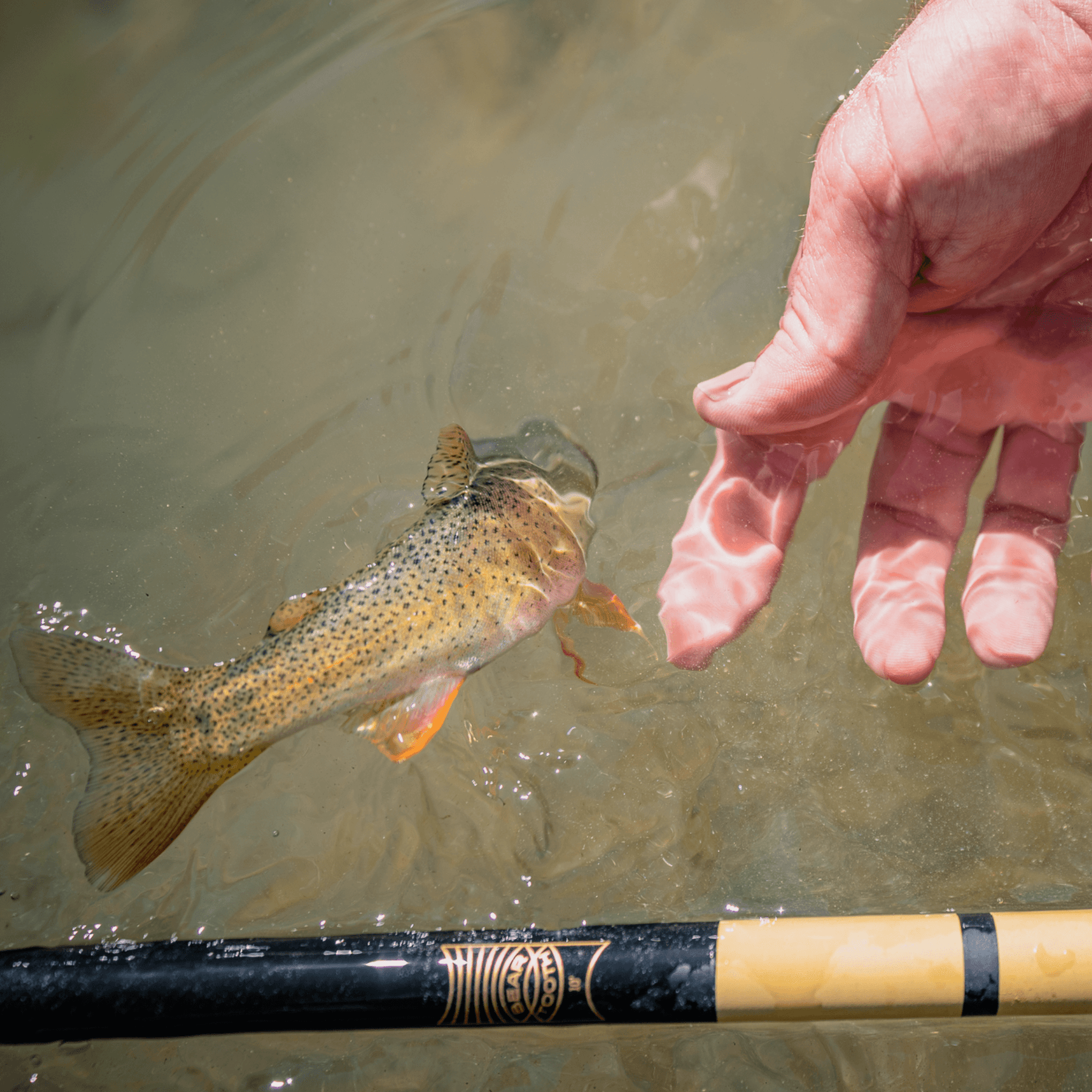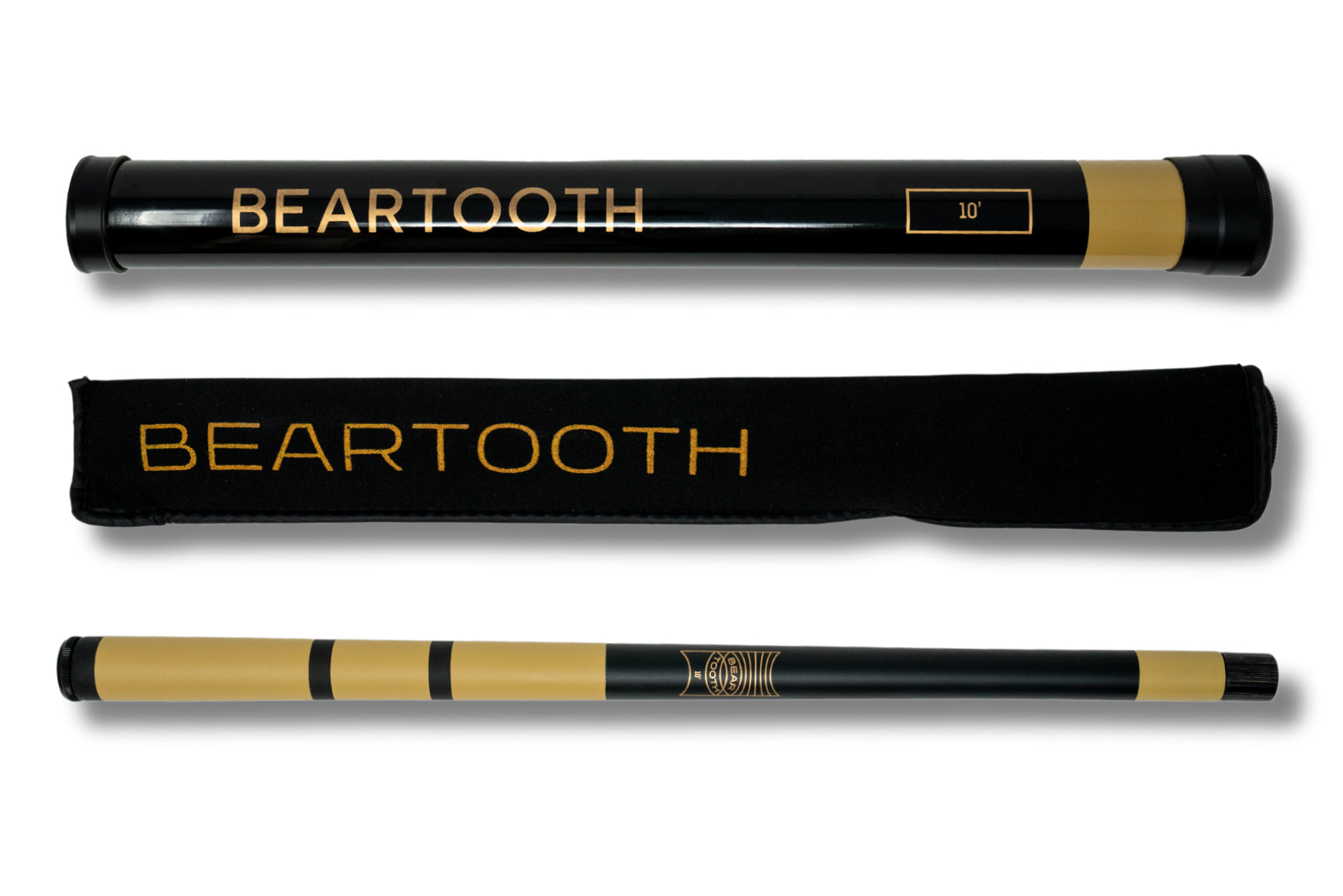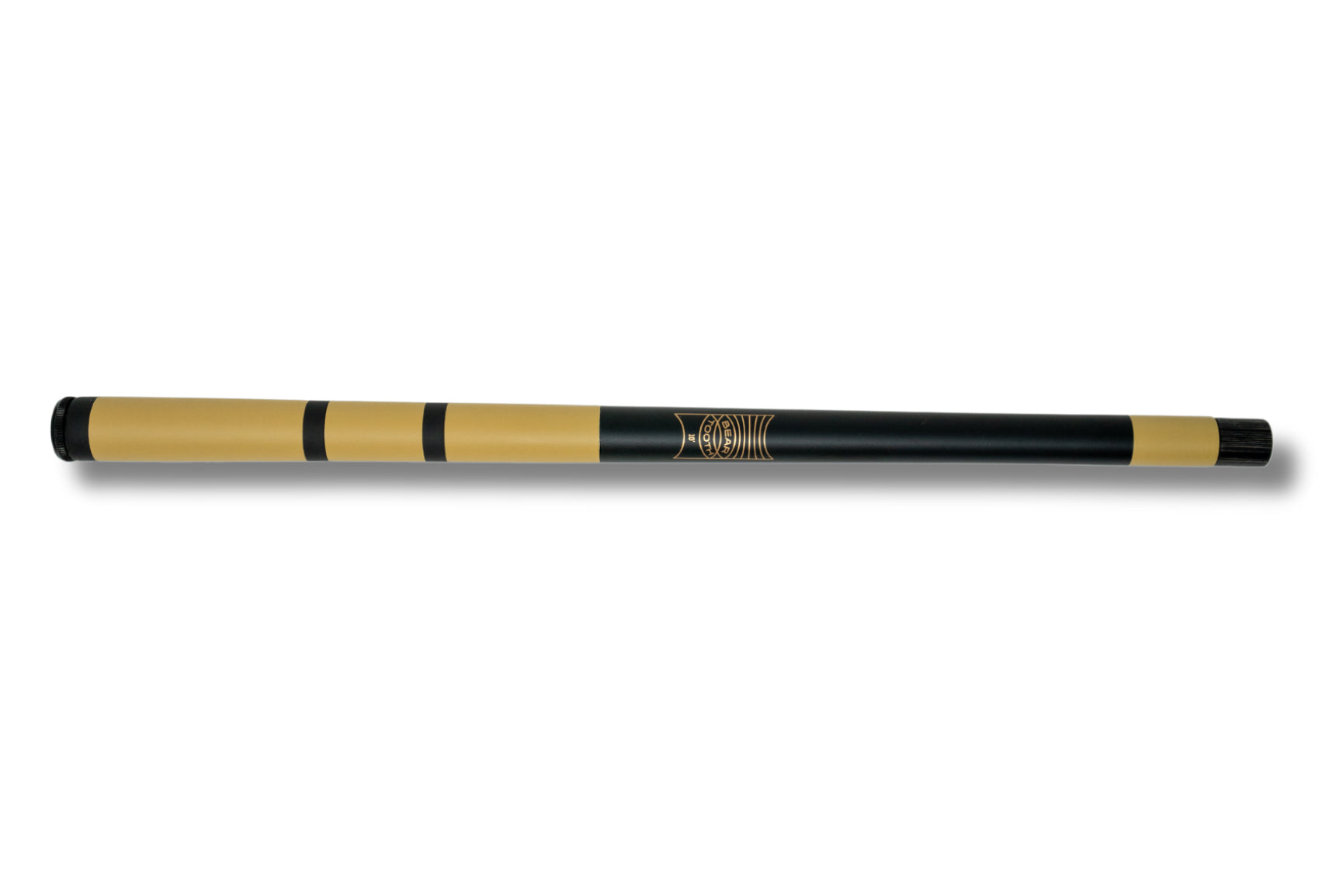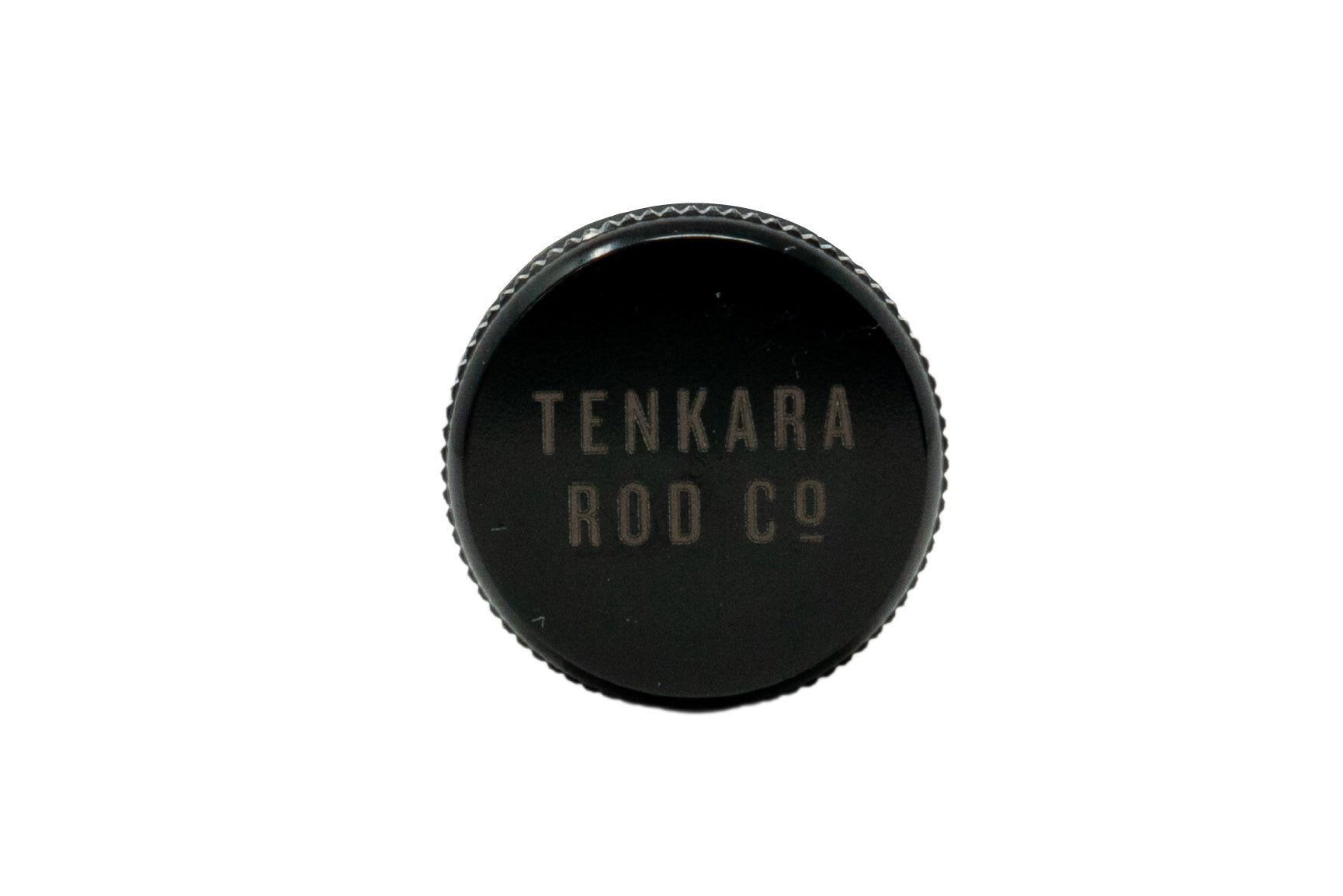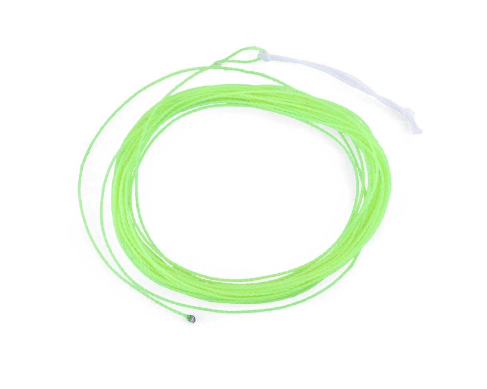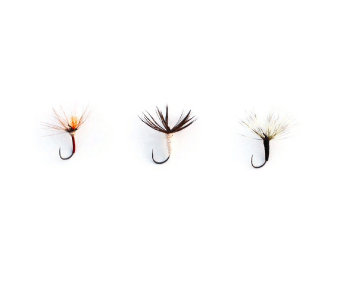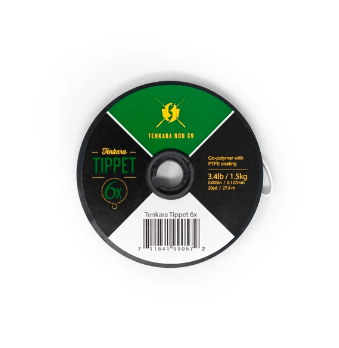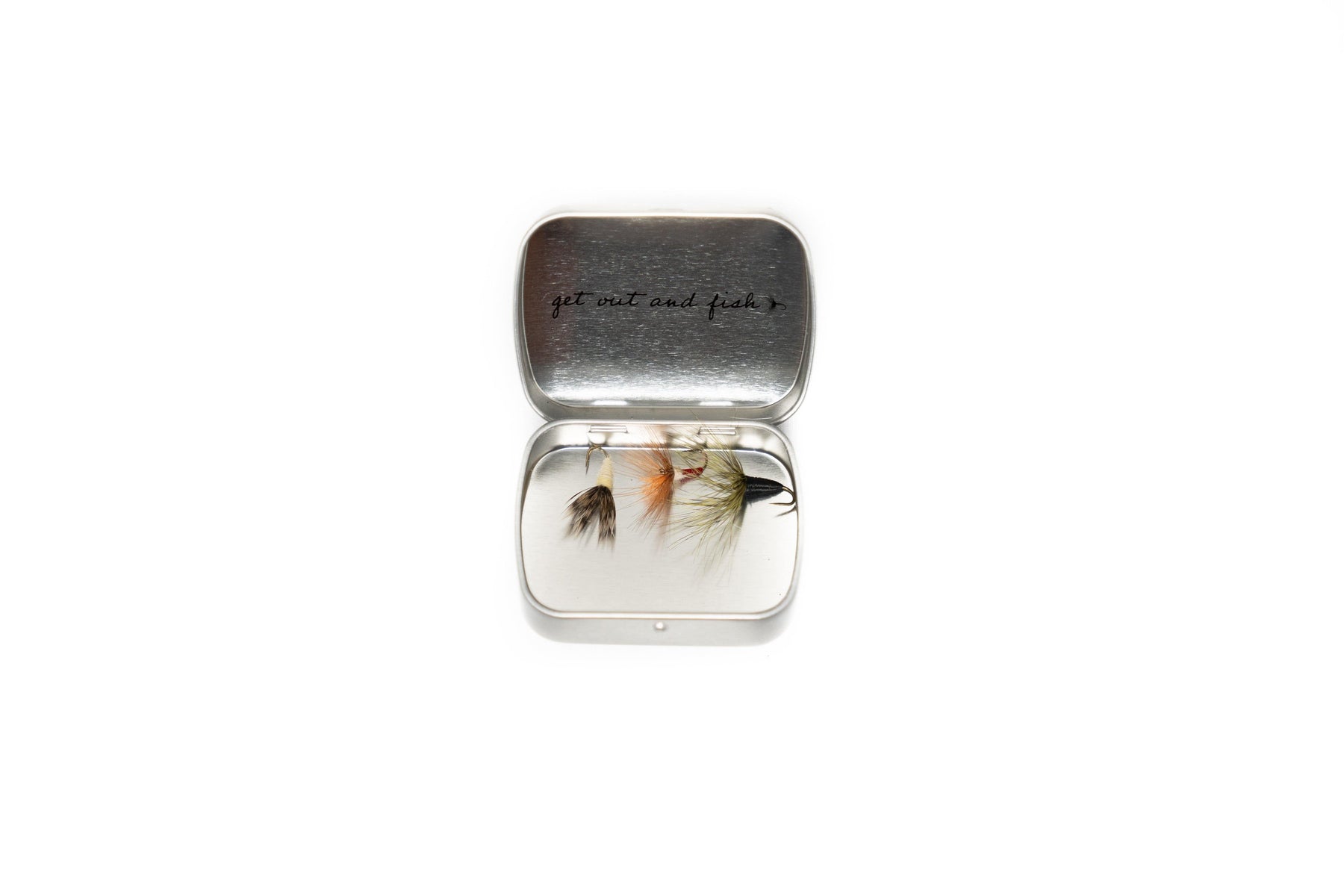 Beartooth
Love it. Best rod for glovebox and hiking when fishing is not "in the plan"

Free Shipping
on $49+

Lifetime
Warranty

Secure
Payment
The Beartooth Rod: The Beartooth is our go to rod for packability. Perfect for backpacking, bikepacking, camping, road trips, or everyday use! It is our most compact rod collapsing down to 14 inches so you can take it with you wherever you go.  With a 6:4 flex you can cast and catch bigger fish, but still have good control with smaller fish. Extended, the rod is 10 feet, and weighs 2.3 ounces.  If you like going on adventures then consider packing along a Beartooth rod just in case there are fish along the way.

The Beartooth Full Kit includes: Everything you need to fish! The Beartooth Rod, rod tube, and rod sock. 10.5 ft furled Tenkara line, 3 tenkara flies, wood line holder, 6x tippet, lifetime warranty.
The Beartooth Rod Only Includes: The Beartooth Rod, Rod Tube, and Rod sock. 
Extended Length: 10ft (300 cm)
Collapsed Length: 14 inches
Weight: 2.3 oz
Material: Carbon Fiber
Segments: 11
Handle Length: 14 inches
Package Includes: Rod, Rod Tube, Rod Sock, 10.5 Ft. Furled Line, 3 Tenkara Style Flies, 1 Mini Wood Line Holder, 1 Spool 6x Tippet