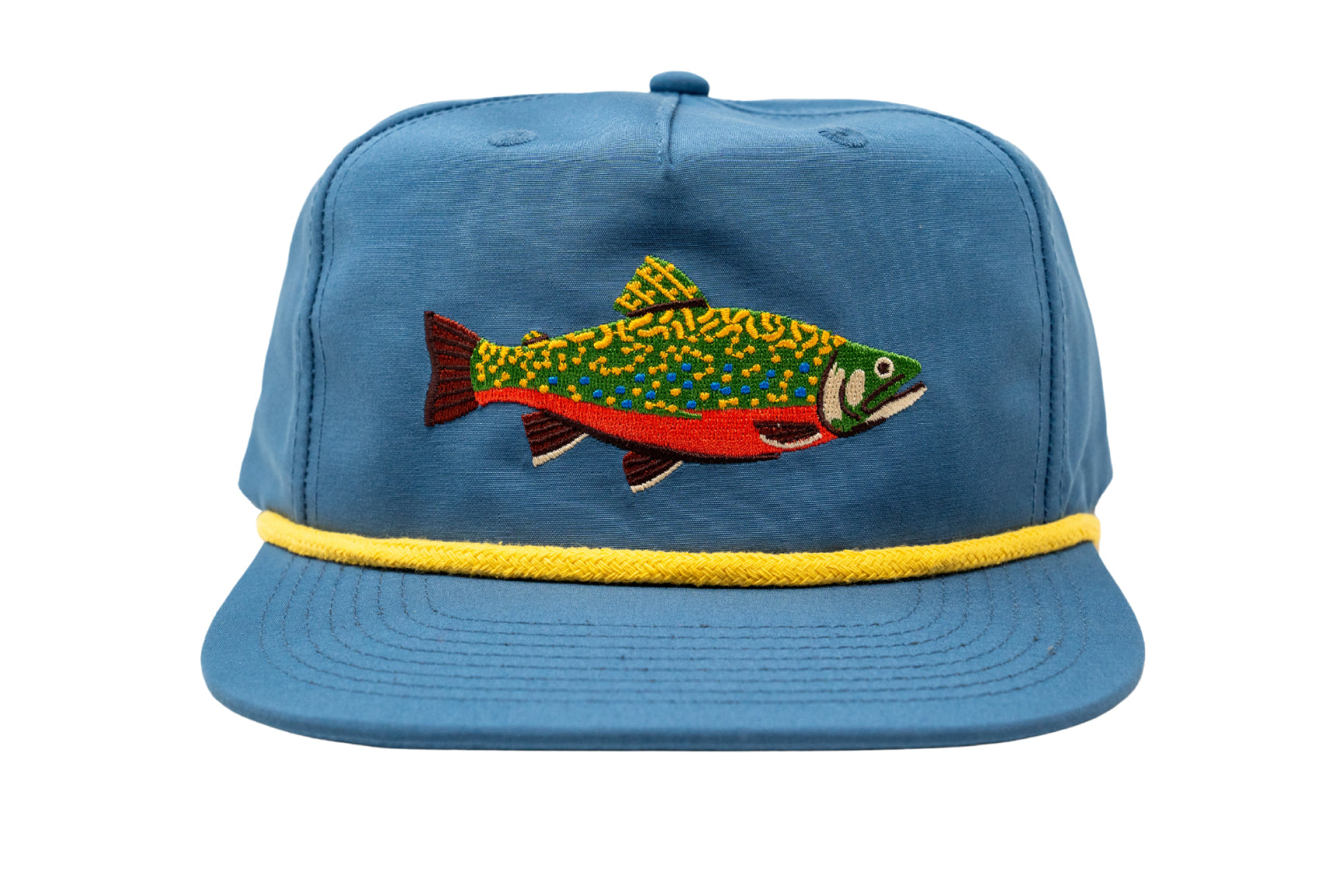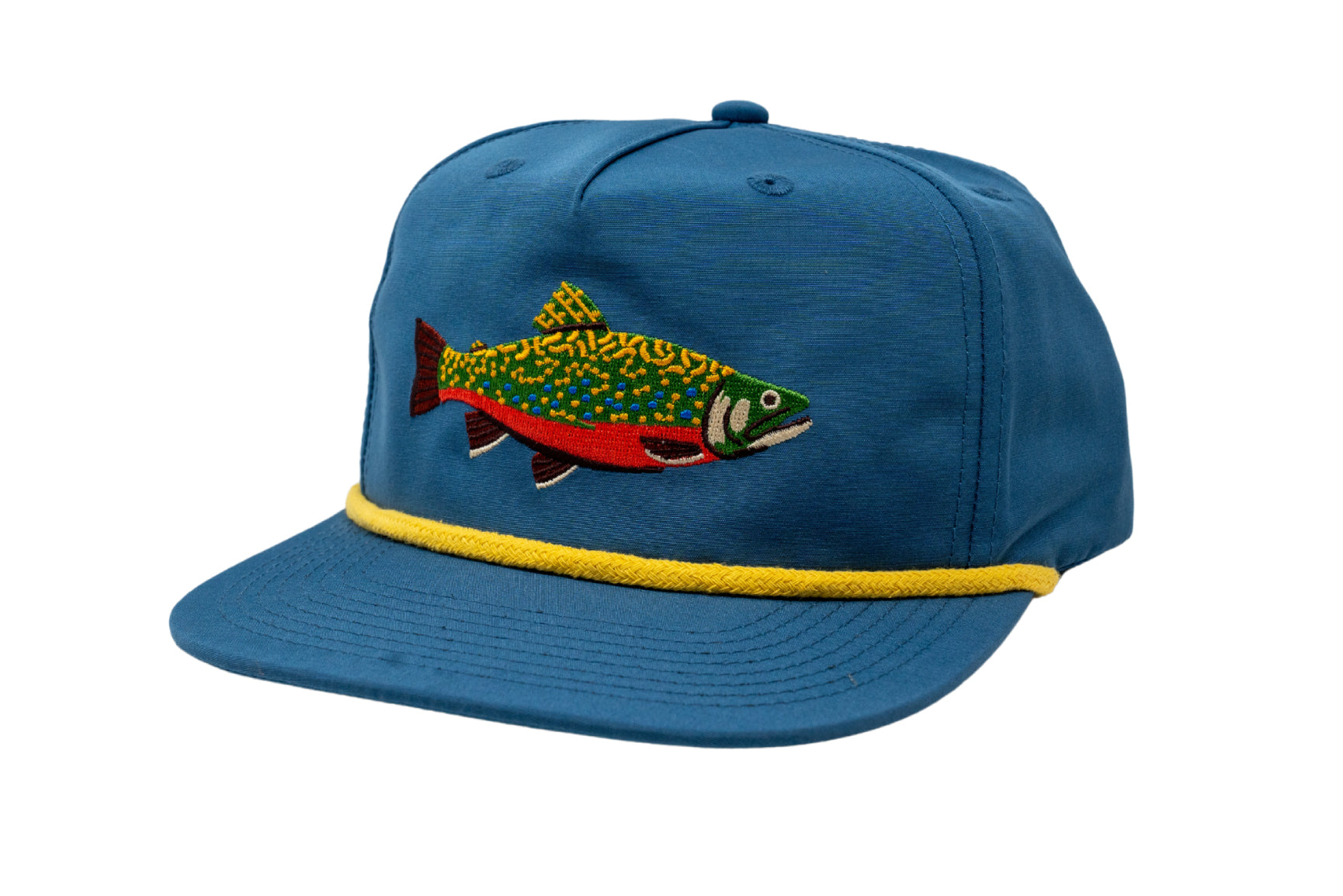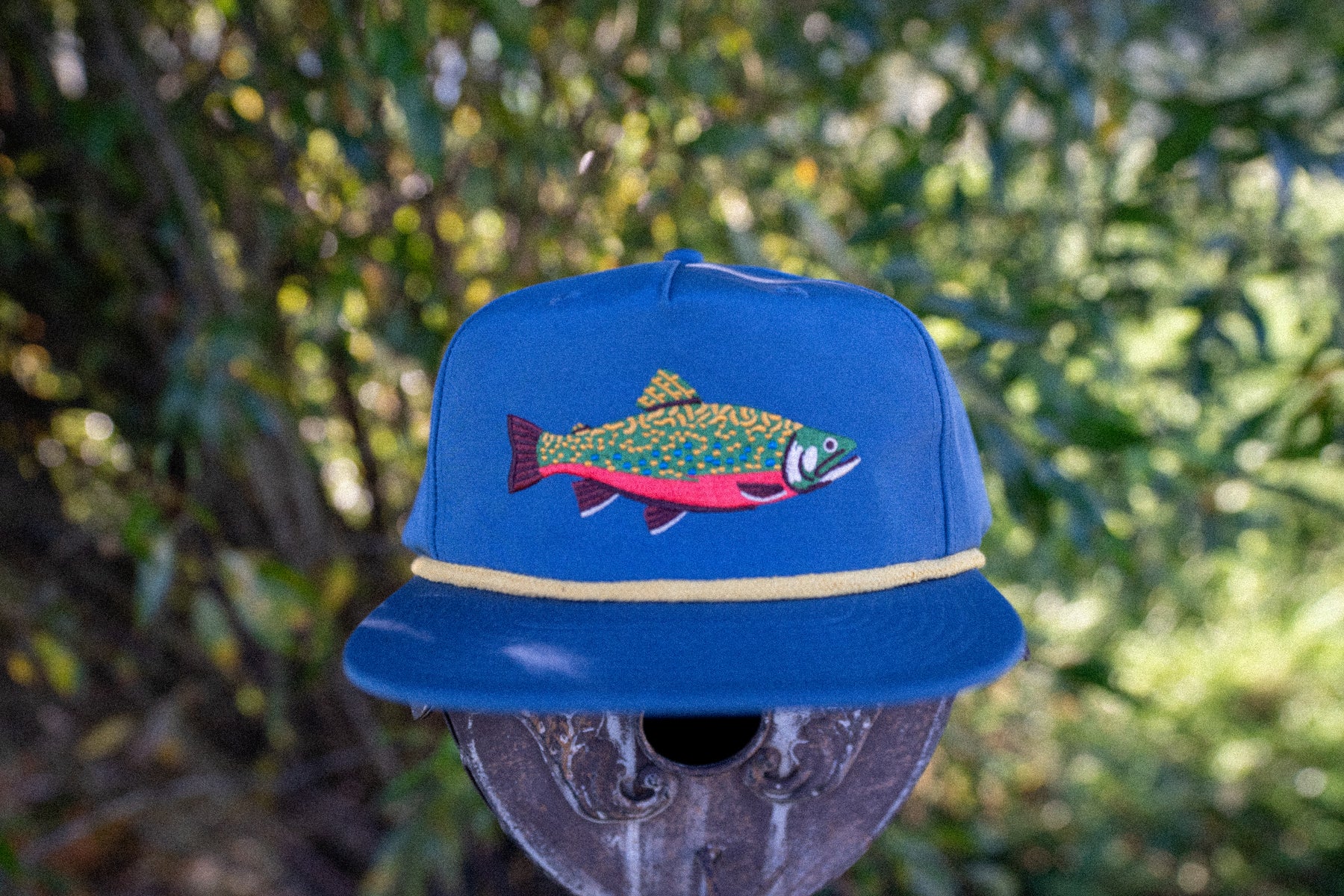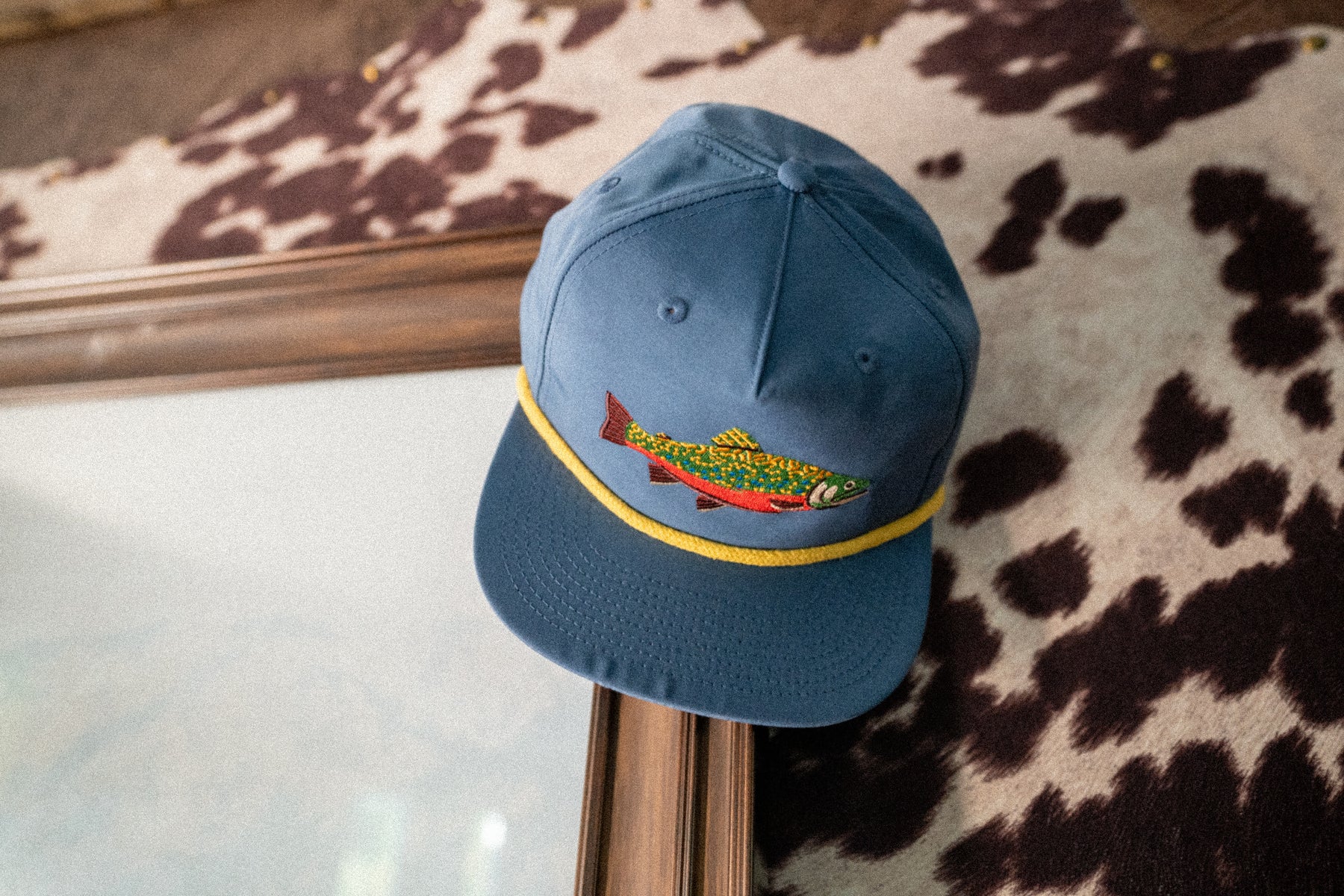 Brook Trout Native Trout Hat

Free Shipping
on $49+

Secure
Payment
The Brook Trout
We have mixed feelings about this species.  Out in the Western US they are non native and sometimes invasive.  Conservation efforts around other native species look at these fish as a nuisance that can negatively affect other trout populations.  But on the East Coast, Brook trout are native and need to be protected.  So as a part of our native trout hat series we just absolutely had to include them.  Not to mention there isn't a person out there who wouldn't put Brook Trout on their top 5 most beautiful trout species.  I mean look at those colors.  Also, technically a char.
Habitat - East Coast of the United States and Canada.  They are actually the state fish of 9 different states.  They can be found all the way South in Georgia, West in Iowa, and north up in Canada.  The Brook Trout remains many anglers target of choice just because of how widespread it is.  It has also been introduced as a non native species in many other parts of the US, Europe, New Zealand, and Argentina.  
Conservation - We would love to see the Brook Trout continue to thrive in its native region and we are donating 4.20% of every hat sold to help conservation efforts.
Specs: 
100% polyester
One size fits all adjustable snapback
100% cotton rope