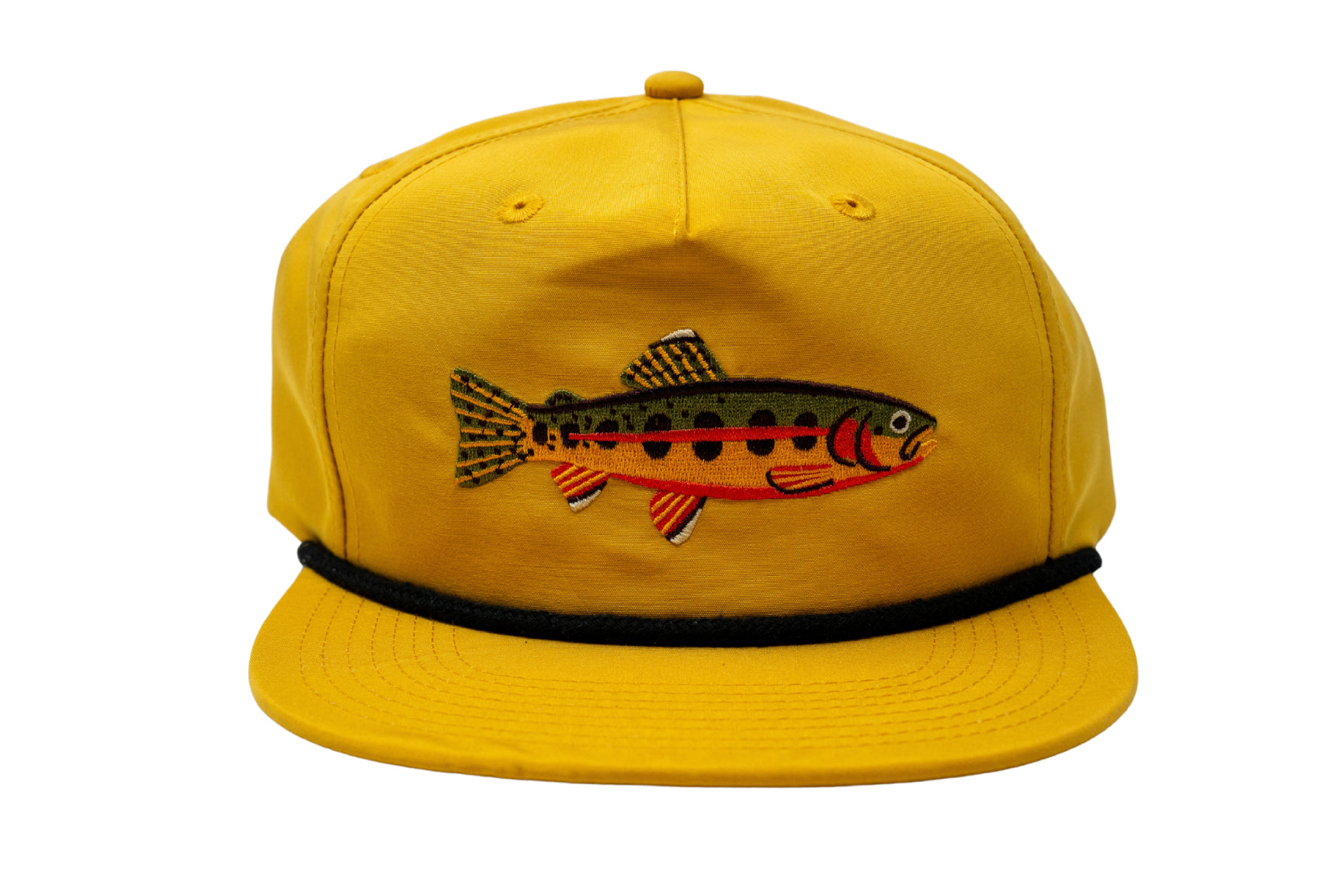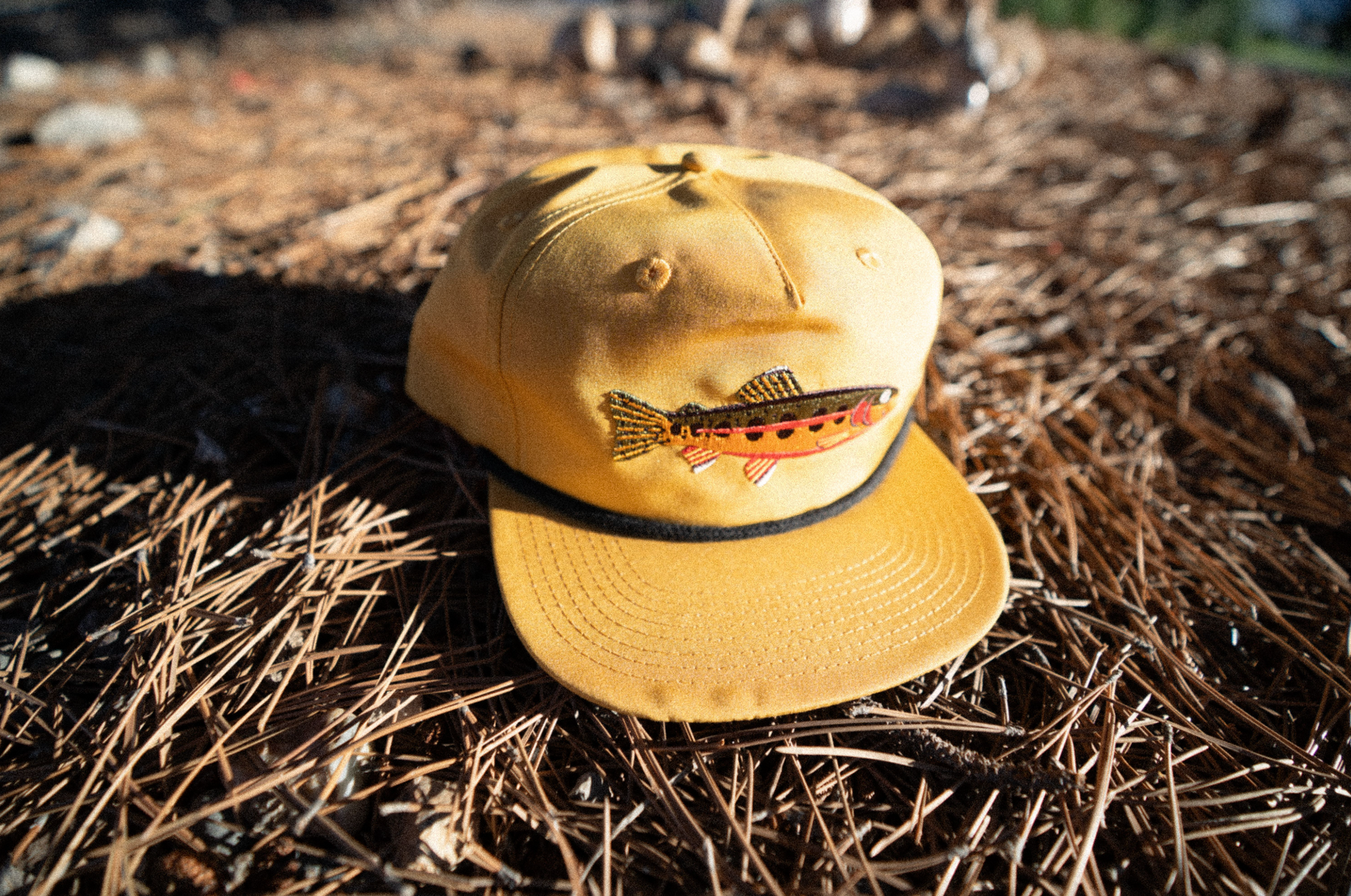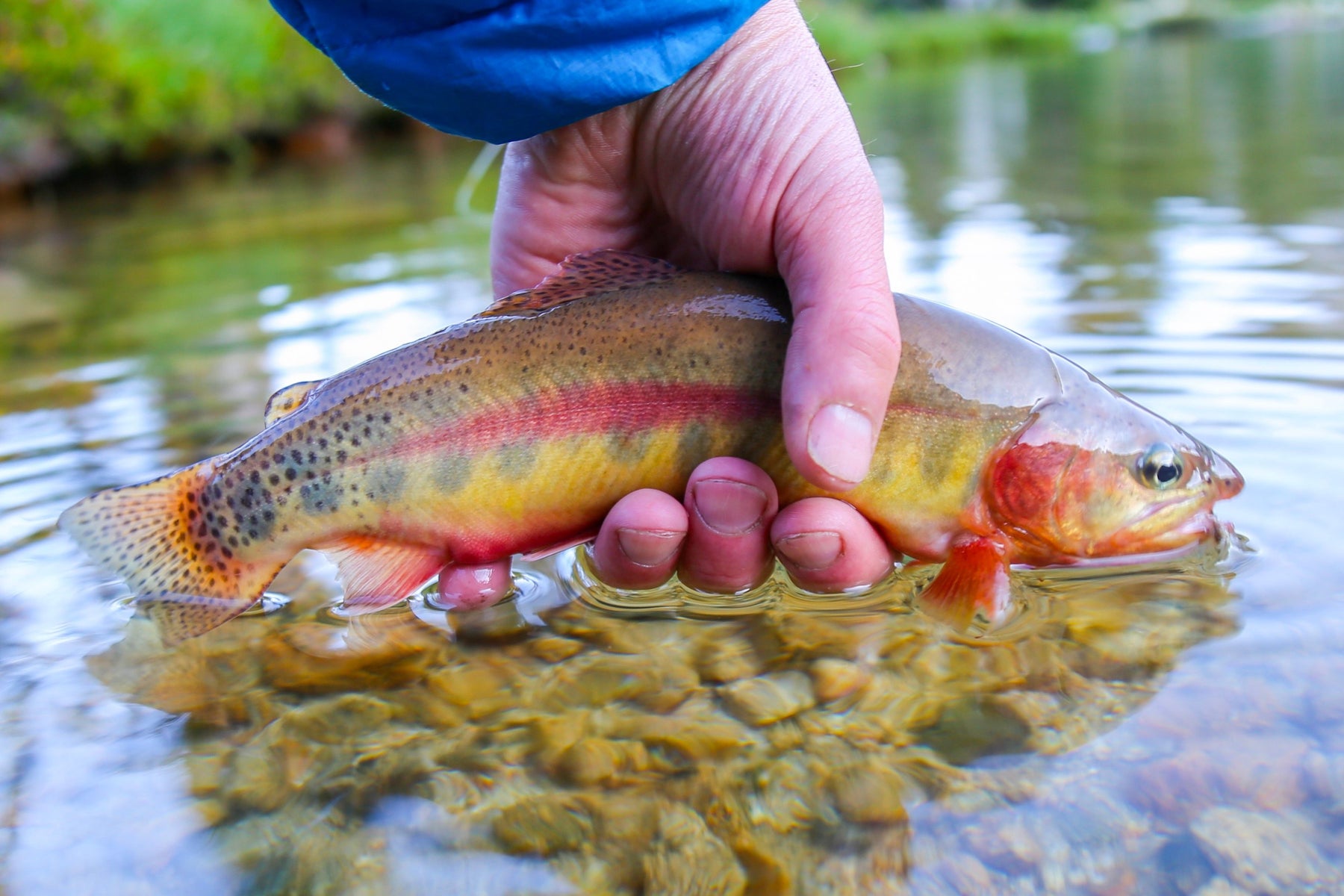 California Golden Trout Native Trout Hat

Free Shipping
on $49+

Secure
Payment
The California Golden Trout
Native the the Kern river region of California, but it has been introduced in other places like Wyoming, Utah, Idaho, and Montana just because of how beautiful the species is.  It has also been distributed in many creeks and lakes in the Sierras.
Habitat - The California Golden Trout was already limited to a very small portion of the state, it is only native to two streams. Unlike other species such as the Alaskan Rainbow who profits from an extremely large area.  California has also done a decent job working to preserve the species.  It is the state freshwater fish, and when the species was proposed to be placed on the Federal Endangered Species act in 2000, that proposal was denied because of the heavy conservation efforts already in place.
Threats - The main threat to this species (similar to a lot of native trout) is non-native trout.
Conservation - We donate 4.20% of every purchase directly to organizations helping to preserve this species.
Specs: 
100% polyester
One size fits all adjustable snapback

100% cotton rope