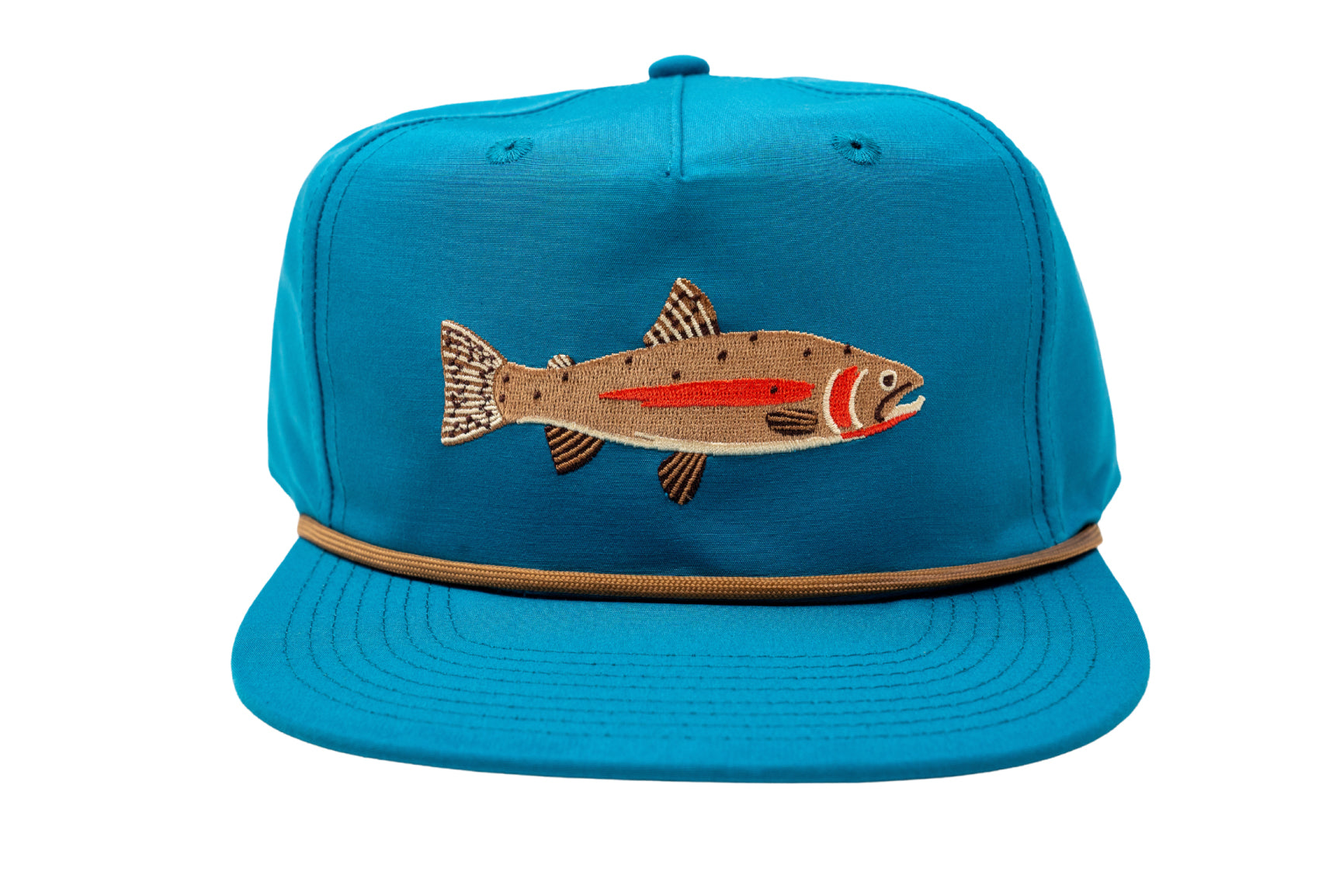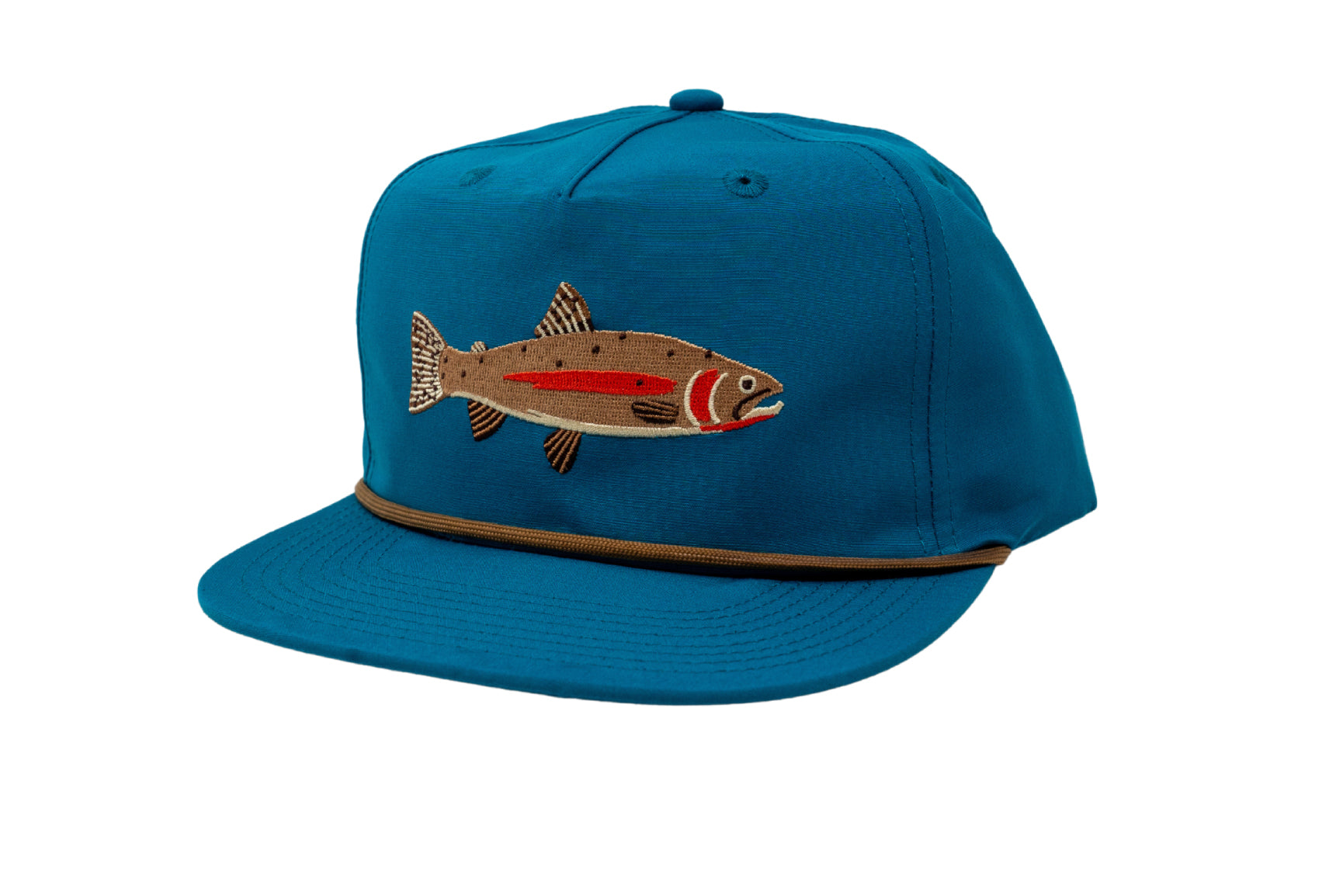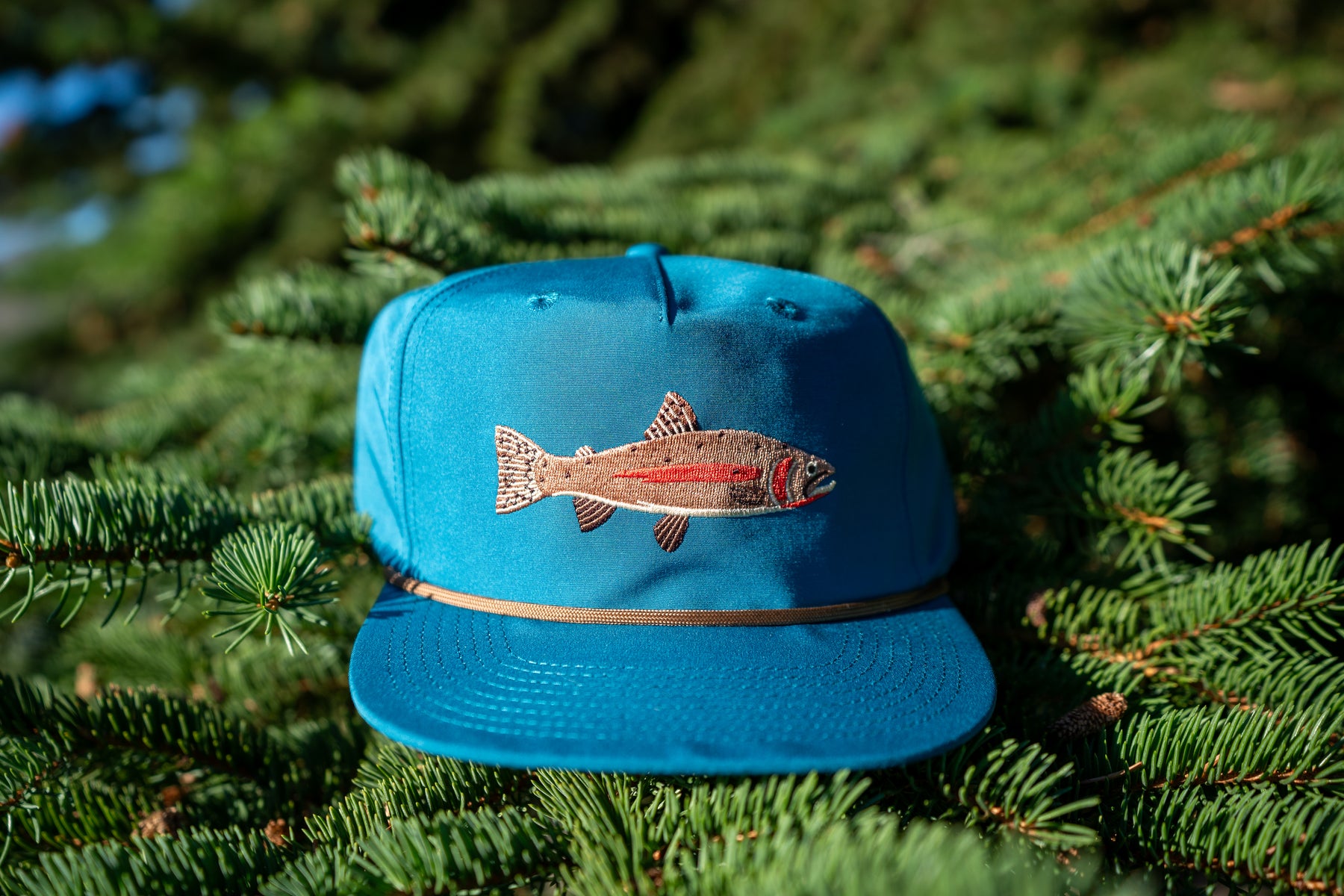 Lahontan Cutthroat Native Trout Hat

Free Shipping
on $49+

Secure
Payment
The Lahontan Cutthroat
Many of us have seen photos of these monsters being caught at Pyramid Lake.  Some of us have even been lucky enough to catch one.  But the true lucky ones are people who have found these trout in their native streams.  It's the state fish of Nevada but populations can also be found in California and Oregon.  While they get massive in Pyramid Lake (they are the largest species of Cutthroat), the native species remain pretty small. 
Habitat - LCT used to thrive in what was once Lake Lahontan, a massive lake covering a huge part of Nevada.  But when the lake dried up, the Lahontan Cutthroat populations were all isolated in little headwater creeks in the mountains.  
Conservation - We are donating 4.20% of every order to conservation efforts for the LCT.
Specs: 
100% polyester
One size fits all adjustable snapback

100% cotton rope