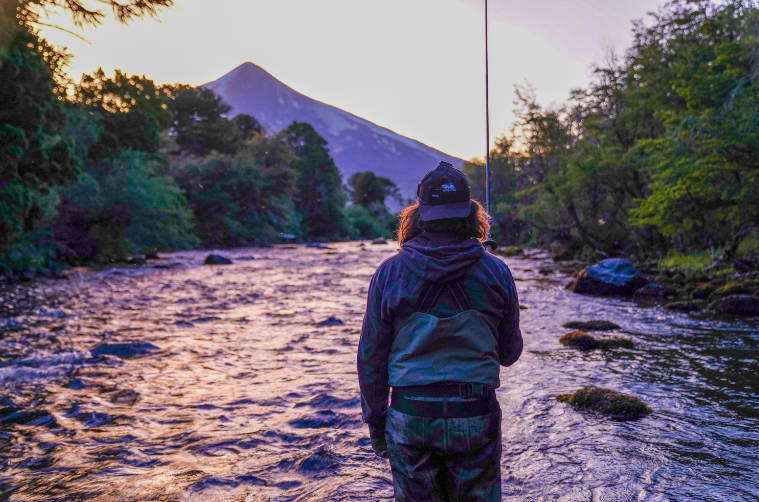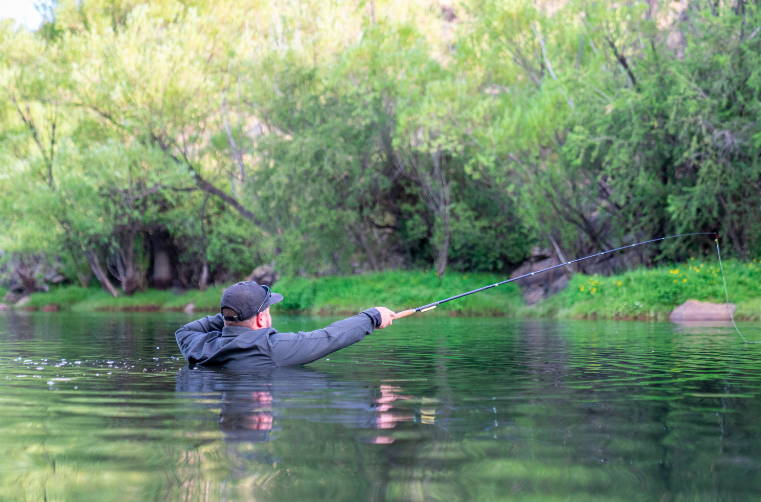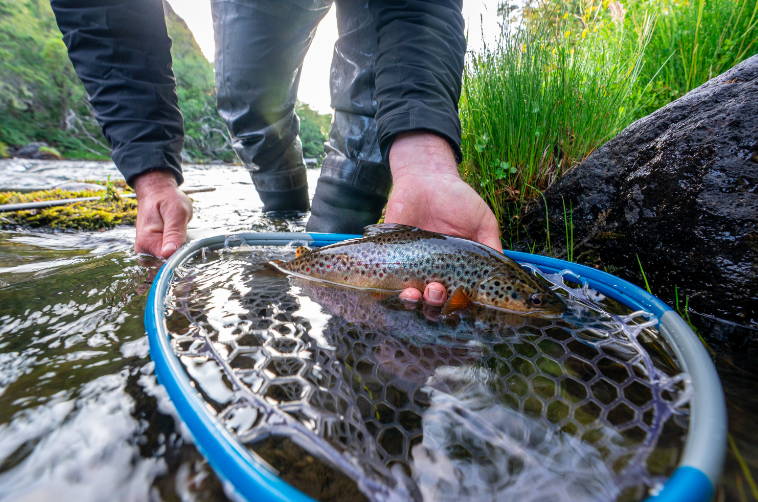 After we had a couple really successful days on our favorite Patagonia river, we decided to venture further north and see what we could find. There isn't a ton of information on what rivers, or what section of the rivers we should fish so we really just had to use our intuition. There is a bigger drainage called the Alumine, and many rivers flow into it, so we decided to fish some of these smaller rivers..  
---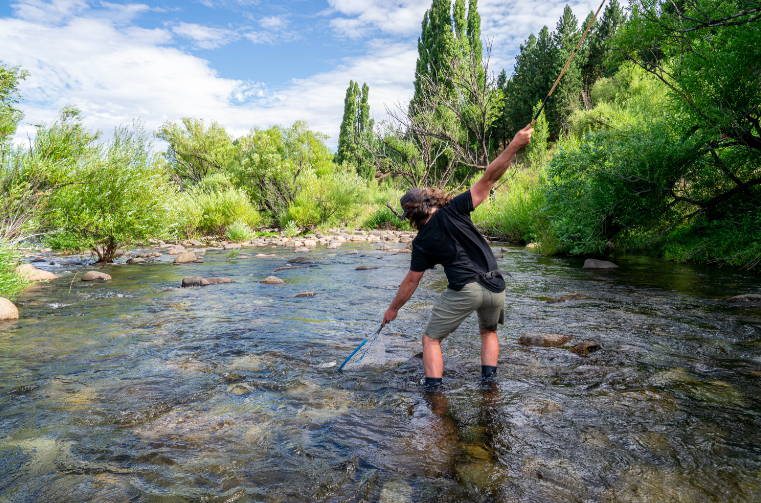 After a lot of dirt road driving we pulled over to a spot that looked like it would be good to camp at, and was also really close to the river. As the evening came we noticed a lot of fish started to slurp on small dry flies. And we started to hook into some nice fish. On one occasion, I had a decent fish on but it started to run, I was already armpit deep in water so I just let go of the rod. Luckily Tuna was on the other side of the river and the rod ended up at his feet, so he picked it up and landed the fish. Teamwork makes the dreamwork.
---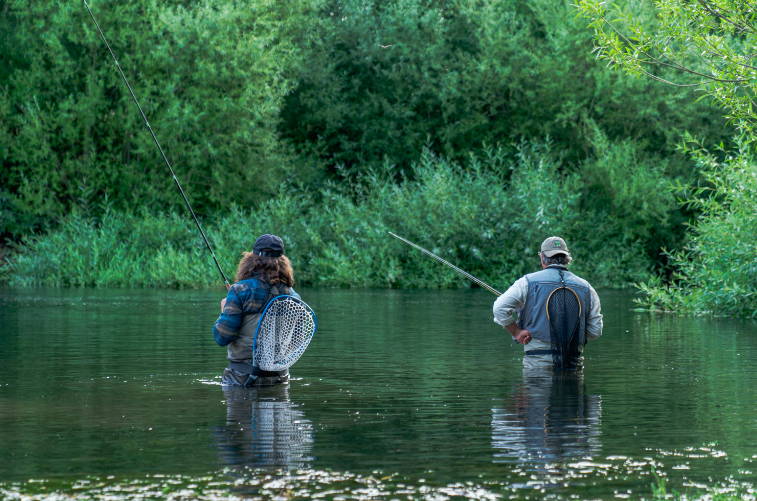 This also happened to be the only river we fished where people decided they needed to come fish right next to us. It was quite strange really. All of these rivers in Patagonia and two different groups at two different times came and snaked our spots. Its fine though we are definitely okay with sharing. The next day we decided to keep looking for new water. The day turned out to not be very fruitful. We followed the Alumine all the way to its source, Lake Alumine. None of the spots along the river were very accessible or looked very fun to fish. We jumped off the bridge a few times and turned around and kept driving.
---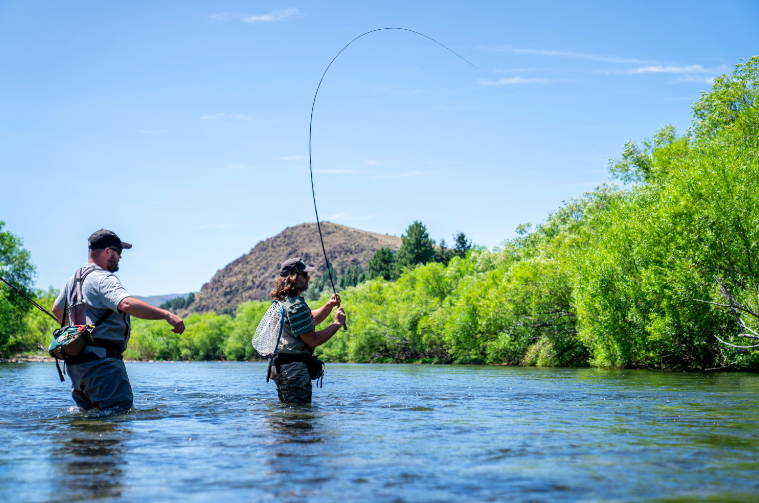 We saw a sign for camping and Pan Casero (homemade bread) so we decided that would be our home for the evening. We paid about $10 for the campsite and $2 for the bread (the landowner also gave us some delicious cherry jam to go with it). No one else was there and we camped right along the Alumine River in what the landowner said was a famous fishing hole. We tried our luck that evening and got skunked, but it was already late and we hadn't had much luck the whole day so we weren't surprised, it was just one of those days.
---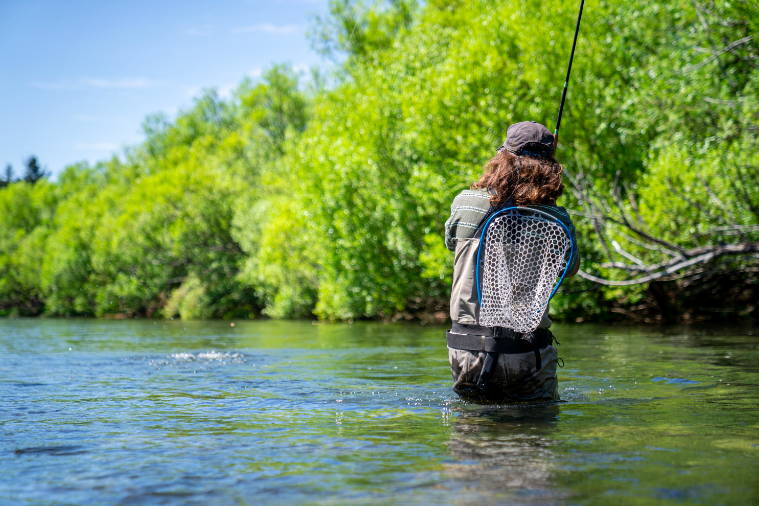 The next morning as we were sipping our morning mate we saw a long rainbow trout cruising and sipping dries. He wasn't more than 15 feet from the bank. I quickly ran to the truck and grabbed a rod and my mayfly box and tied on what I thought would be the perfect pattern. The cast landed about a foot away from the trout and he swam over and sipped it. It was a long rainbow for sure but not a lot of mass (for some reason the bigger rainbows we caught in Patagonia were all skinny).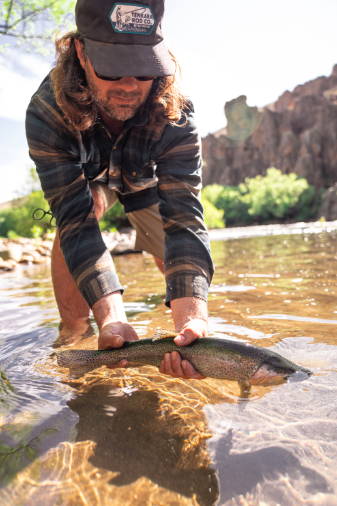 We unanimously decided that we wanted to head back to our favorite river so we did. It would be nice to spend the last couple of days fishing that river and catching nice fish with beautiful scenery. We made the drive back and had a great couple of days to finish off the trip. Thanks for following along with us. We will make a few more blog posts about costs, what zones we fished, what we brought, etc