---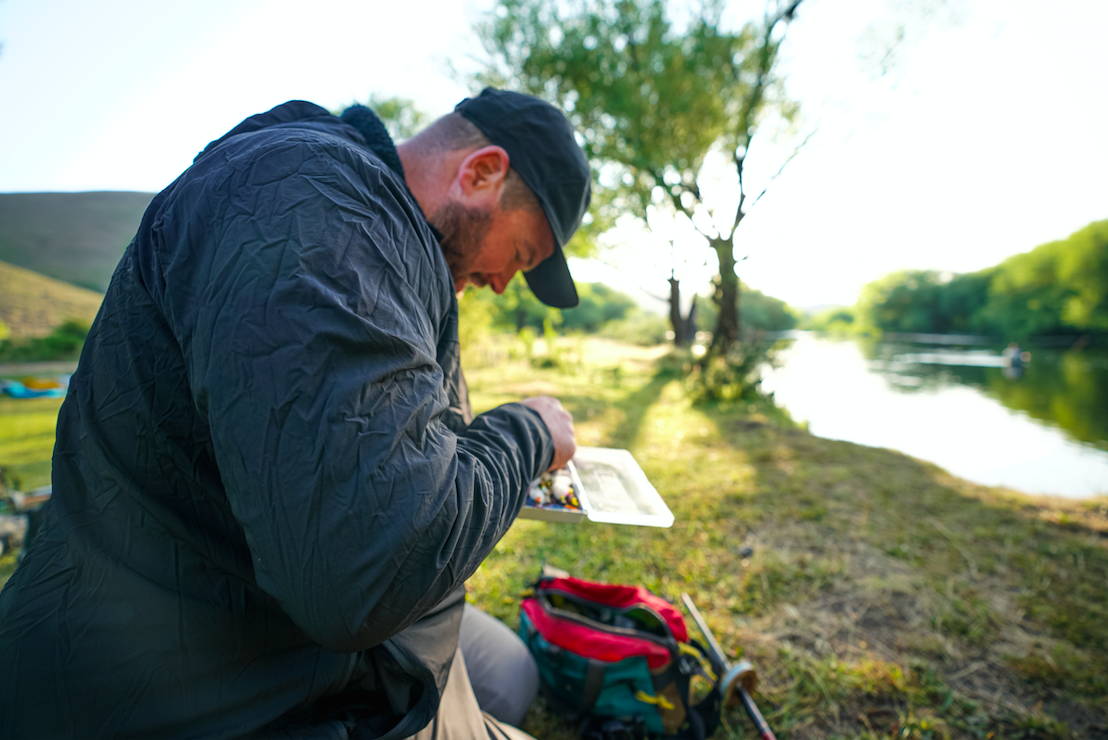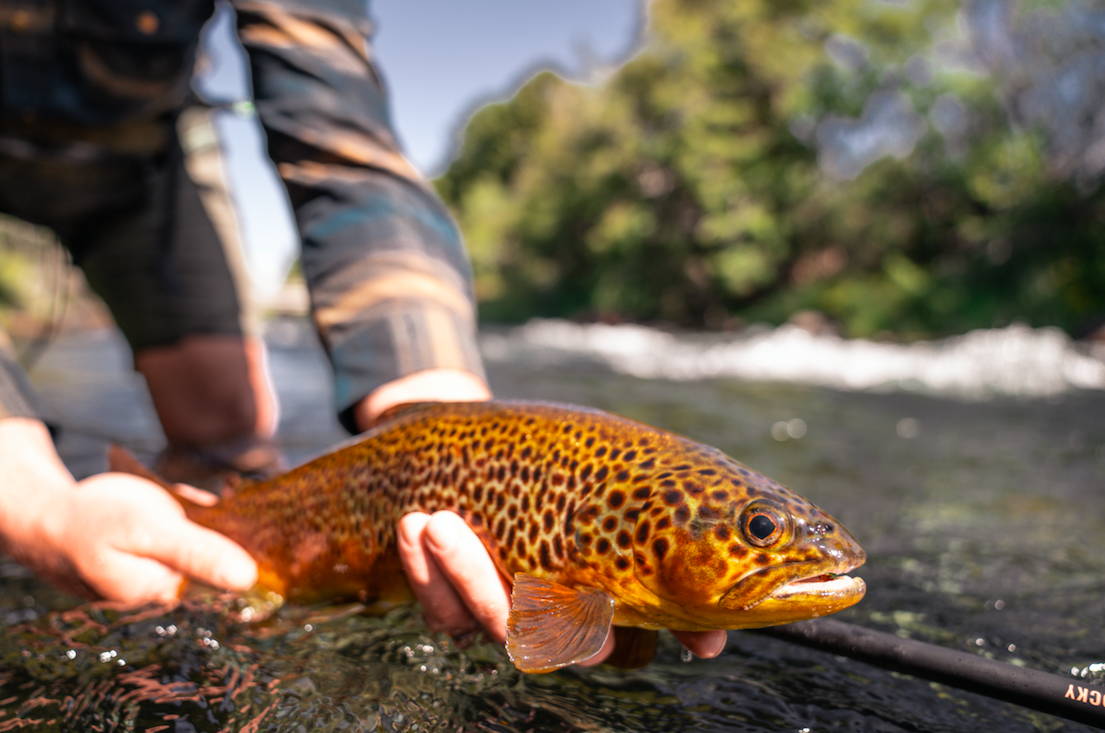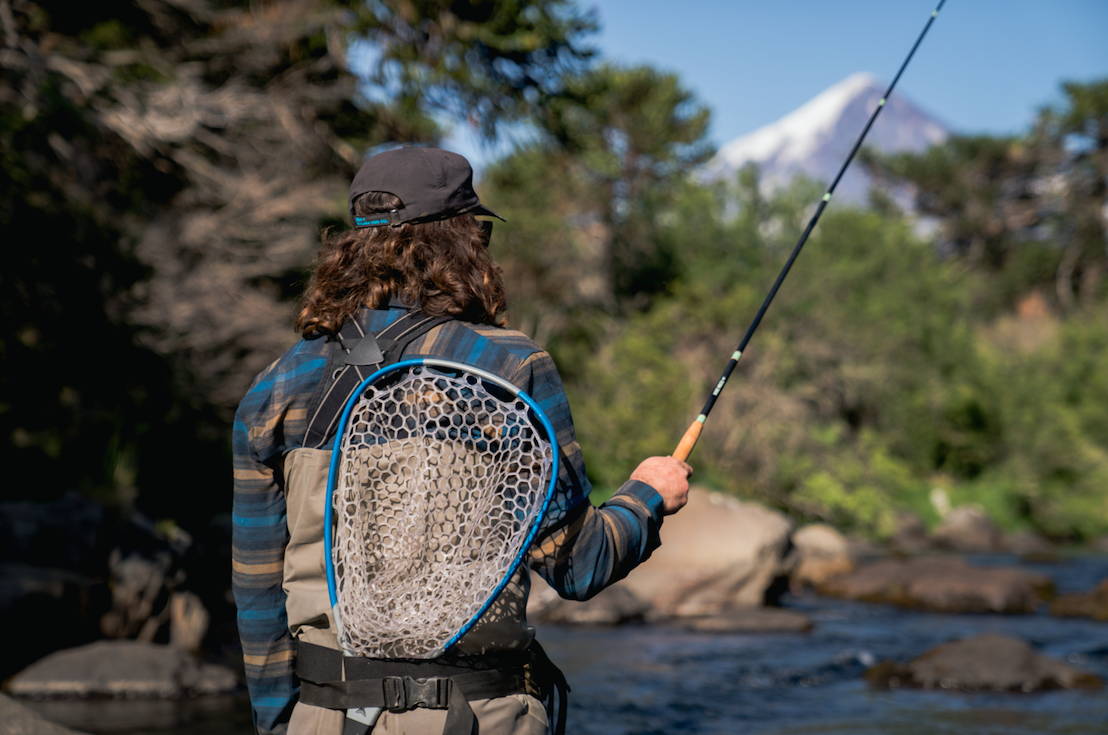 If you haven't watched part 1 of our Patagonia trip, go check it out HERE! In part two, we ventured northwest and found a nice little river originating on the Chile/Argentina border. We had fished this river a little lower downriver and while we did see some nice fish (deep), the outside temps had been so hot that the water was warmer than what we would like. Knowing that the river originated from a lake at the base of a volcano, we deduced that the water would be colder a little bit higher up. So we drove until we found good access. And luckily for us, the water looked perfect for Tenkara fishing.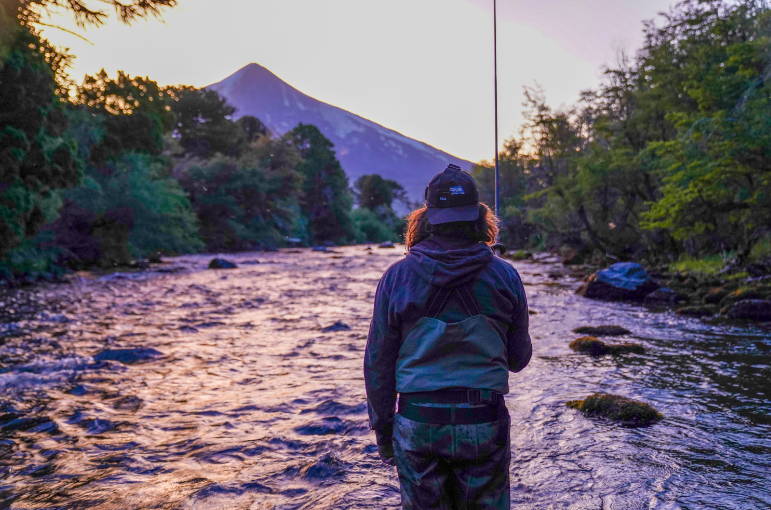 ---
The big boulders placed all throughout this river make so many pockets and holes, and we quickly started catching fish. Within the first hour of fishing we had already caught dozens of fish. Nothing too big at first, but it was fun to finally get to a spot where everything seemed to be working: very wadable, cold water, no big flies that bite you, and hungry trout that don't get much pressure. The only ingredient missing were those bigger trout. Tuna was fishing the right side of the bank as we fished upriver, and he decided to use his left hand because its easier to cast that way. And out of nowhere he hooks up with a nice big brown and lets out a hoot. Naturally all of our adrenaline spikes as we watch him fight the fish, the brown decides to hold low at the bottom of the river, and then "plink" the hook pops out. He loses it. Instead of being bummed all of our spirits are high. There are big fish in this river, and we are going to catch them!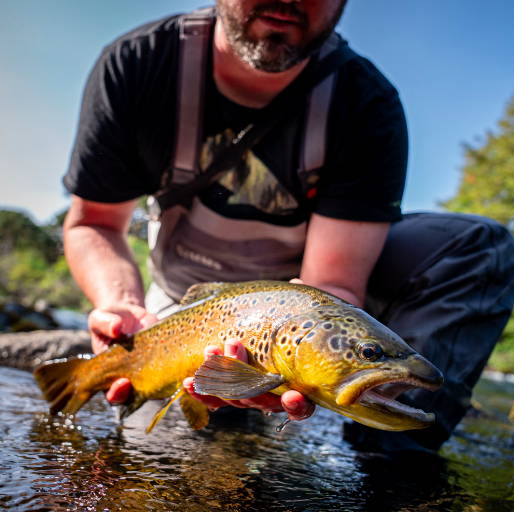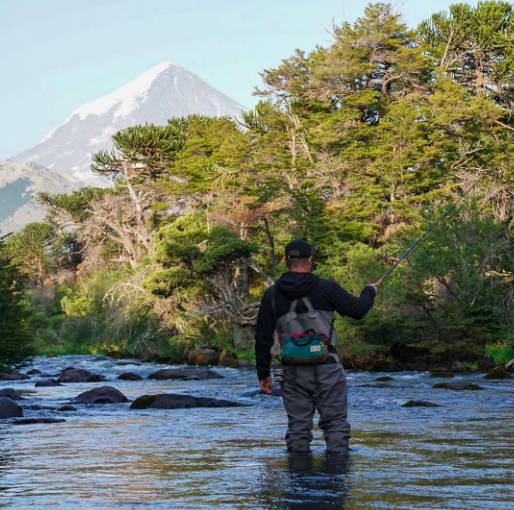 ---
In the shadow of a volcano, and with the crazy Auracaria trees as our backdrop, we continued to fish. Tuna hooks up again with a nice brown trout, and he lands it this time. The fish ate a size 10 chubby chernobyl in about 10 inches of water! After that, we all catch the occasional nice fish with a splattering of smaller browns and rainbows. This river truly is hard to beat. The analogy we gave this river is its like running a race, and every mile someone hands you a little snack, so you stay motivated and keep going. But every once in a while, instead of just a little snack you get a whole ham sandwich. So you just have to be ready because you never know what its going to be!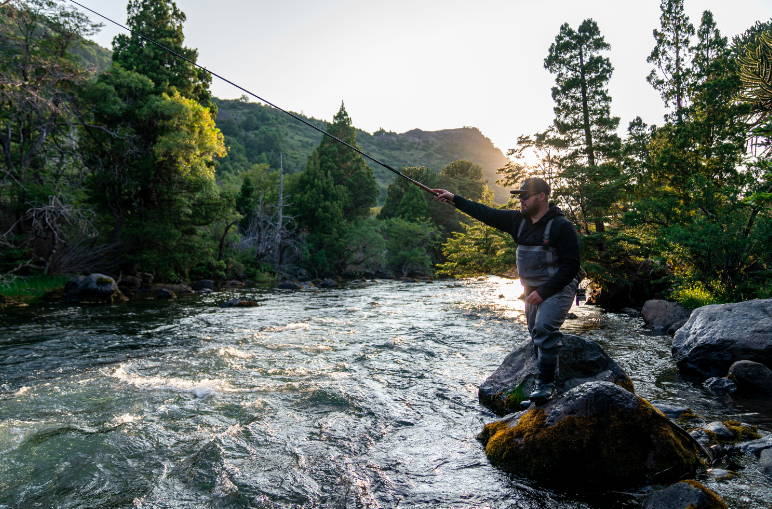 ---
The prime time to fish this river was late in the evening or early in the morning. Although it fished well all day long, the bigger fish were less picky during those hours (which is very standard in most rivers). After fishing this river for a couple days we decided to keep moving and look for more water. We all agreed that this was the best river of the trip and later returned for more.  
I think the best part of the trip was just figuring it all out on our own. Some rivers we fished turned out to be a bust. But when everything comes together like on the Malleo, one day can make the whole trip. Watch the video and let us know what you think!