---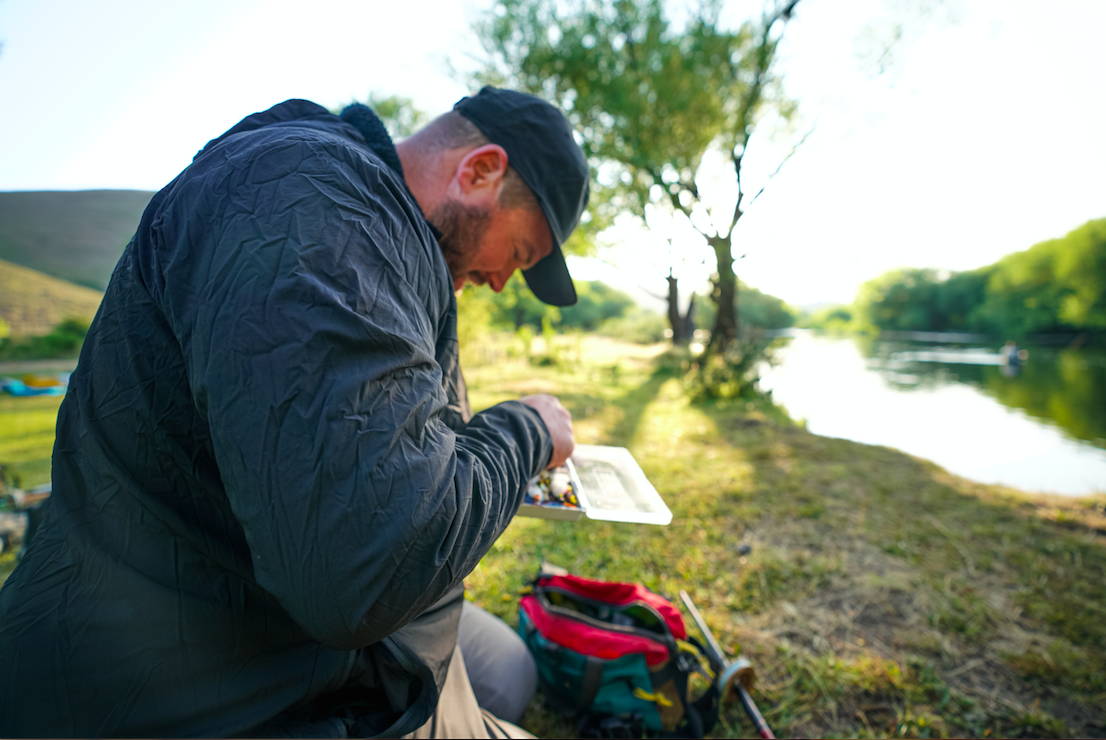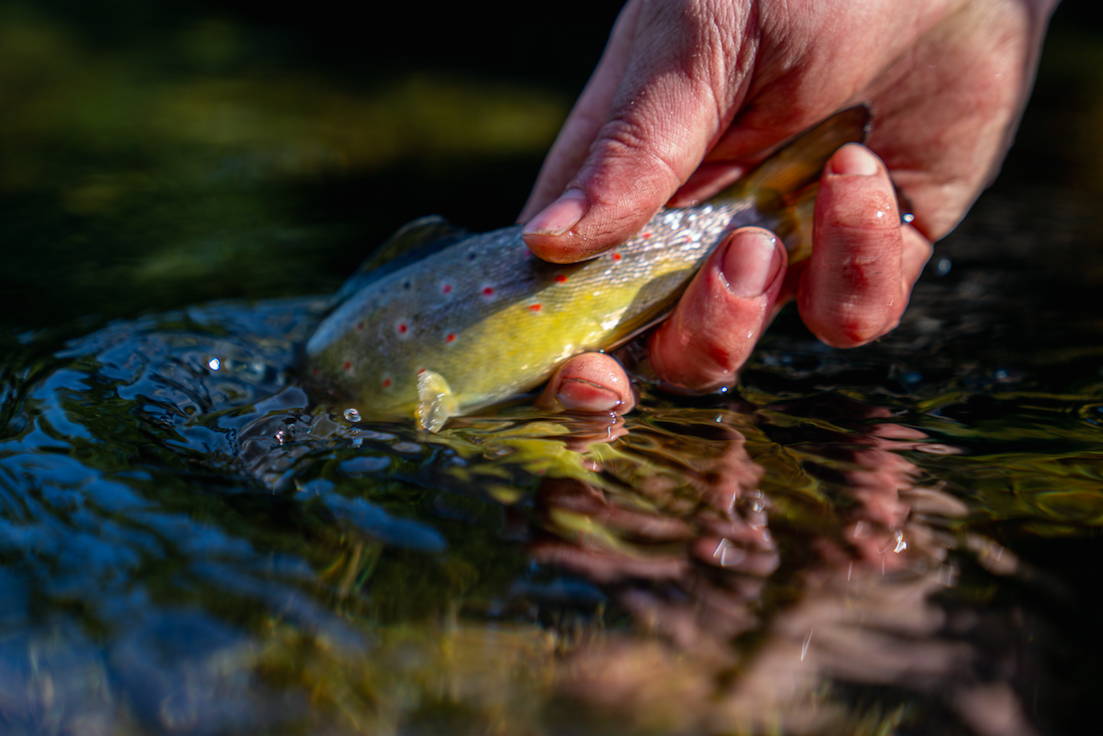 Several months ago, as we were sitting in a coffee shop in McCall, Idaho, we realized that Winter was about to come on full force. Winter is great don't get me wrong. But there is something about wet wading, throwing big bushy dry flies, and feeling the sun on your skin that had us longing for Summer. After a quick look at the map we thought about the few places we could go during our Winter where it would be Summer, and Patagonia was at the top of the list. It was decided.
We then started to scour the web for information about fishing in Patagonia and came to the quick conclusion that we had 3 options.
1. Go to a lodge. We would get 3 cooked meals a day, a guaranteed place to lay our heads at night, and the guarantee of catching nice fish. Enticing but expensive, and not adventurous enough for us, so we decided against this option.
2. Get a guide. We would still be able to figure some things out on our own, like which zones we wanted to fish, where to sleep, eat, etc. But it still seemed expensive, and still lacked that adventure that we were seeking.
3. Complete DIY trip. Figuring it all out on our own sounded like the most fun, although risky. We really needed to catch some fish, preferably some nice ones! But being able to go where we want, when we want, and figure out where to fish, eat, and sleep, with the added benefit of being way way cheaper was too hard to pass up.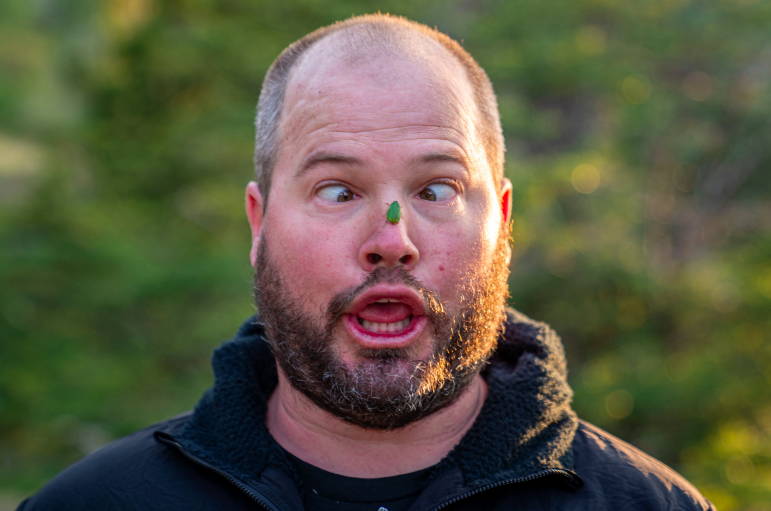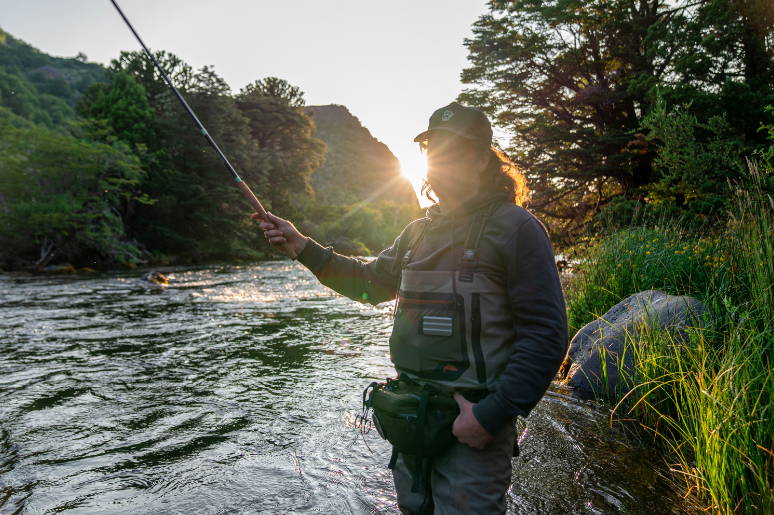 In another blog post we will break down the costs of flights, car rental, food, camping situations, what to bring, what books we used, etc. But for now we just wanted to go through the first few days of the trip on our own.
When we first set out on our own we hit the first stream we saw. A wide, shallow river that flowed into Nahuel Huapi Lake. We caught fish immediately, though small, we fished it for 2 hours and it was so nice to be in a foreign land, but step into something familiar and start catching fish.
It was time to keep going, but on our way out we saw a little game of soccer taking place and had to join. By the time we were done we had to find a place to stay for the night. The next day we had plans of driving north.
The morning fishing session led us to a little river that we actually saw from the airplane called the Nirihau. We caught less fish here than the first spot, and they were still small. This spot reminded me a lot of the Copper Basin area of Idaho. Flat and deserty where the river was with big mountains in the background. On our way out we saw a woman with a broke down car so we attempted to help her, but she had cracked the frame of her car on the rugged dirt road. We offered her some of our abundant meat and cheeses and a canteen of water and she let us know that this river only had small fish. So it was time to keep heading north.
After a few hours of driving (and resisting the overwhelming temptation to pull over and fish multiple spots), we made it to a river called the Malleo. The first spot we fished was the only public access for miles. Also meaning it was one of the most fished spots on the whole river. But we found a good campspot for $10, fished a section of that river, and decided that the next day we would fish a little higher up where the water might be cooler (outside temperatures were in the 90s!)
Stay tuned for the next portion of the vlog. We come out with videos every other Tuesday at 11AM MST. Subscribe to our YouTube channel HERE.